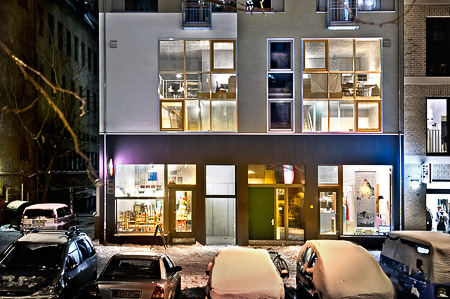 die raum is a 5 m2 exhibition space in Oderberger Straße 56 run by Jesper Dyrehauge and Lotte Møller in collaboration with BAR architects.
die raum was designed as an integral part of the house which contains other functional spaces including workshops, studios, a cafe, a shop and apart­ments.
Every project in die raum will be accompanied by an edition of posters in col­laboration with the exhibiting artist.
Thanks to Paul McDevitt for providing his Risograph printer, Lucy Powell for proof reading, and Alex Schmidt (Plaintype) for graphic and web design.